We have launched an interactive case tracker to show the progress of each of our cases as they go through the investigation lifecycle.
Subscribe here to receive automatic monthly updates of our interactive case tracker and view each stage of a case investigation in detail, from initiation stage to the final decision by Secretary of State.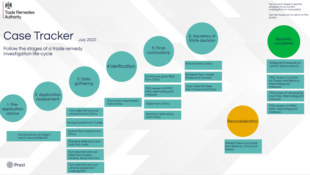 Further information is available on the Trade Remedies Gov.uk page.